Achillea millefolium 'Credo'
Yarrow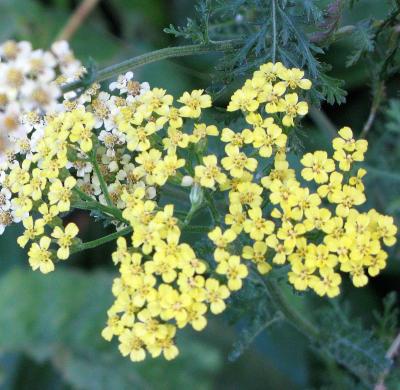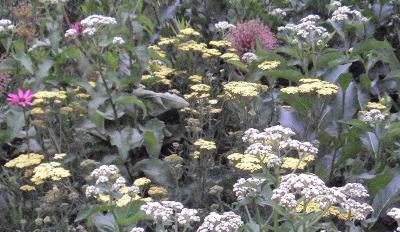 3" diameter flat blooms made of dozens of pale yellow florets on slender stems above ferny green foliage.
Care Instructions:
Full sun, free–draining soil.

Notes:
Yarrow has been valuable in traditional folk medicine and modern science has identified more than 100 active biological compounds from this plant.
Colors: Yellow
Category: Perennials
Garden(s): Bosque
Family: Asteraceae
Zones: 4,5,6,7,8,9
Origin of Species: Northern hemisphere
For Sale: No
Native New Yorker: No
Blooms: June,July
Height: 24"
Width: 24"
Light: High
Moisture: Low