Sedum spectabile 'Carmen'
Stonecrop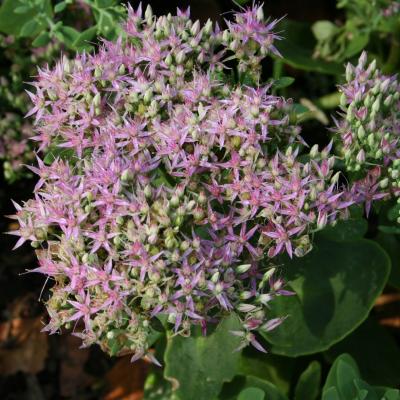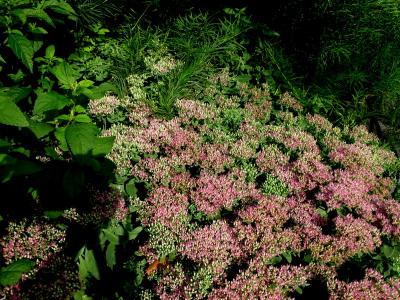 The leaves are opposite, bright green, fleshy and succulent. They are obovate about 3 inches long and 2 inches wide, somewhat toothed and glaucous. Flowers are many in a flat cluster, mauve–pink.
Care Instructions:
Full sun, low water, free–draining soil.
Notes:
Free of pests and diseases.
The contact with the sap may irritate skin.
Colors: Pink
Category: Perennials
Garden(s): Gardens of Remembrance
Family: Crassulaceae
Zones: 4,5,6,7,8,9
Origin of Species: garden origin
For Sale: No
Native New Yorker: No
Blooms: July,August,September
Height: 15"
Width: 12"
Light: High
Moisture: Low