Scutellaria incana
Skullcap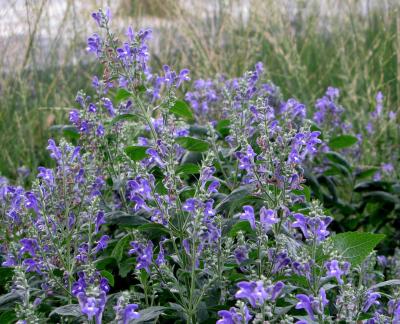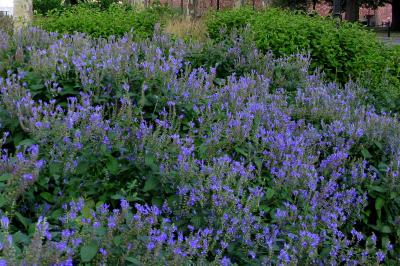 New York native wildflower occurs in woodland clearings, on sunny slopes. Very drought tolerant. Blue hooded flowers in loose racemes top 36" square stems.
Care Instructions:
After first flush of bloom is finished in August, this plant can be sheared back for a second flowering period before winter (Zone 7).
Colors: Blue
Category: Perennials
Garden(s): Bosque, Gardens of Remembrance
Family: Lamiaceae
Zones: 5,6,7,8
Origin of Species: Eastern North America
For Sale: No
Native New Yorker: Yes
Blooms: July
Height: 36"
Width: 36"
Light: Medium
Moisture: Low