Clematis heracleifolia 'China Purple'
Tube clematis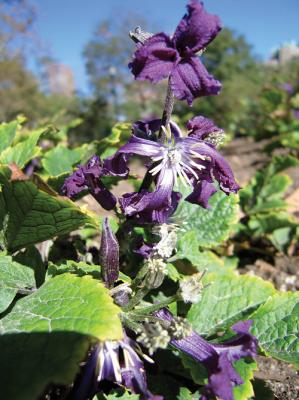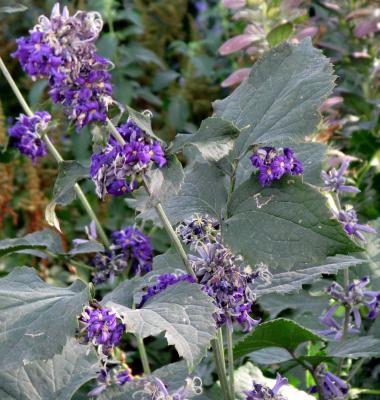 Handsome broadleaved bush clematis. Dark purple tubular flowers are followed by silky seedheads that hold their form beautifully through autumn. Drought tolerant.
Colors: Purple
Category: Shrubs
Garden(s): Bosque
Family: Ranunculaceae
Zones: 5,6,7,8,9
Origin of Species: Central and North China
For Sale: No
Native New Yorker: No
Blooms: July,August,September,October
Height: 48"
Width: 36"
Light: Medium
Moisture: Low