Clematis x jouiniana 'Praecox'
Ground cover clematis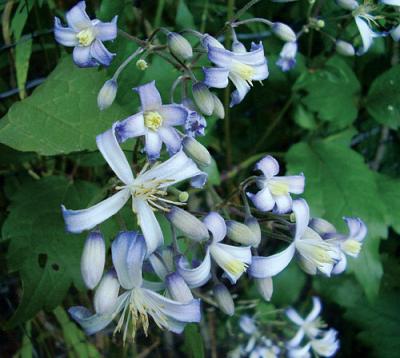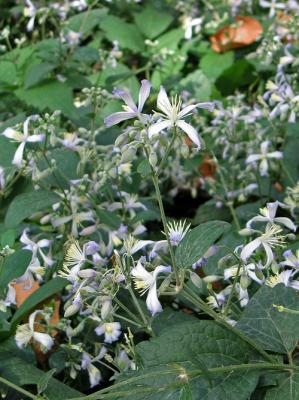 Gorgeous ground cover clematis adorned with a multitude of delicate 3/4" blue–mauve and white flowers from July until frost. Very tolerant of dry shade and wonderful planted in masses. We have found this plant extremely useful in areas under mature trees. Cut back in spring to a few inches from base.
Care Instructions:
Application of garden lime in spring promotes abundant flowering. Cut all stems back to pairs of good buds in early spring before spring's growth begins.
Colors: Blue, White
Category: Perennials
Garden(s): Bosque
Family: Ranunculaceae
Zones: 3,4,5,6,7,8,9
Origin of Species: Garden origin
For Sale: No
Native New Yorker: No
Blooms: July,August,September,October,November
Height: 12"
Width: 120"
Light: Medium
Moisture: Low