Acanthus spinosus
Bear's breeches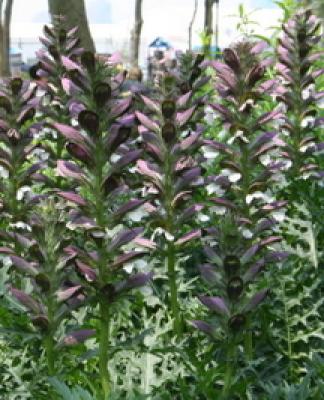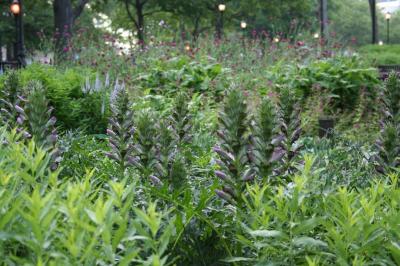 Dramatically decorative spiny leaves in broad mounds supporting racemes of white flowers with purple bracts to 36" in July. Tolerant of wide variety of growing conditions. Reseeds readily into large colonies.
Care Instructions:
Can be grown in full sun to part shade. Prefers well–drained soil.
Notes:
The leaves are a popular classical decorative motif. Helen of Troy had a veil "fringed with acanthus" according to Virgil in the epic poem "The Aeneid".
Colors: Purple, White
Category: Perennials
Garden(s): Bosque
Family: Acanthaceae
Zones: 5,6,7,8,9
Origin of Species: Mediterranean
For Sale: No
Native New Yorker: No
Blooms: June
Height: 52"
Width: 48"
Light: Low
Moisture: Medium